Streamline and scale your cannabis manufacturing
Batchbud translates data across your production team's software, freeing you up from double entry and providing you the tools to focus on your competitive edge.
Trusted by large brands and manufacturers




Usable in an hour
Your tasklist never quits. That's why we threw out the traditional months-long onboarding model in favor of starting small & building on incremental wins.
Use our inventory spreadsheet uploader & intuitive recipe builder to kick off a batch in minutes, not weeks.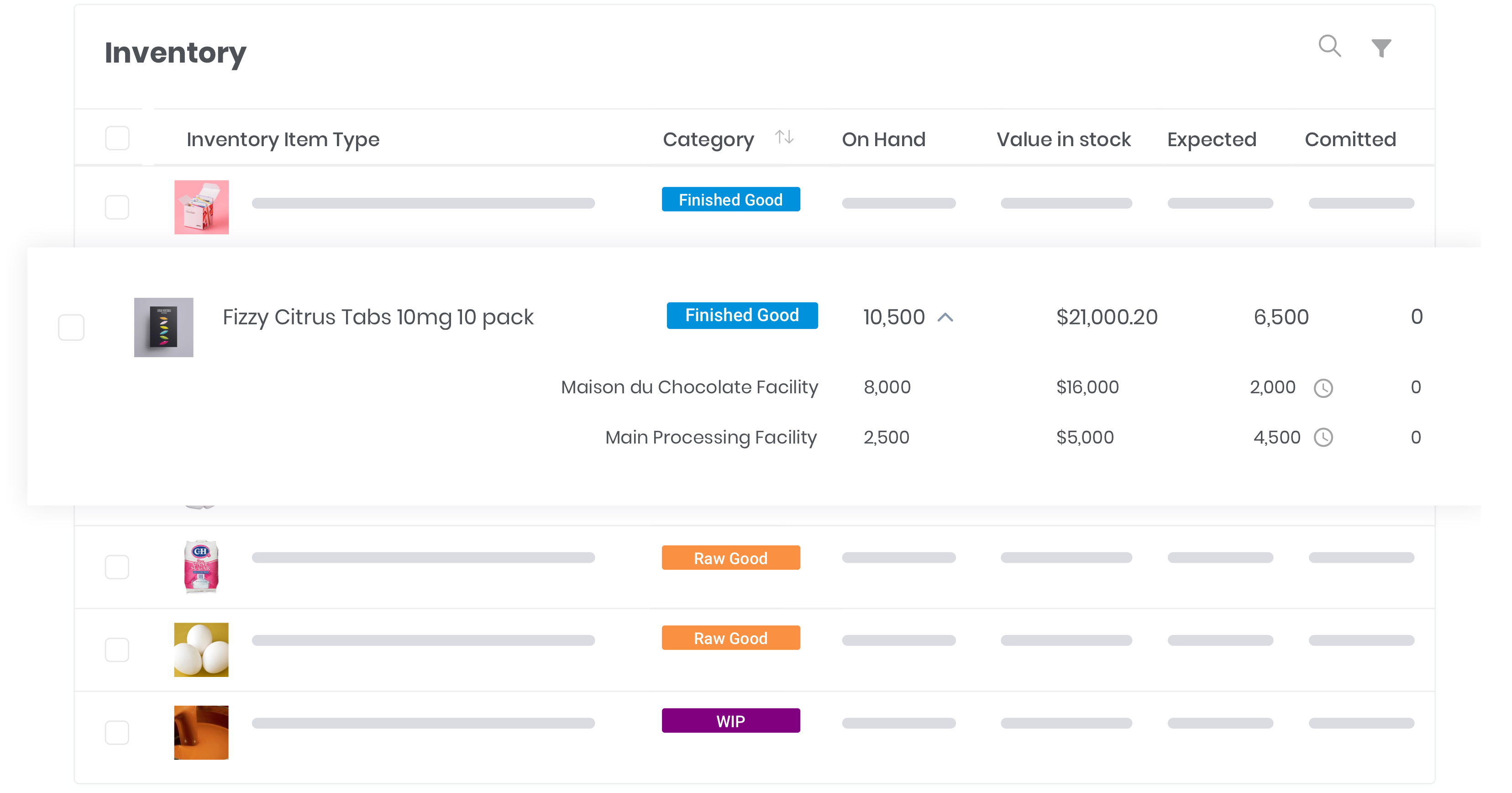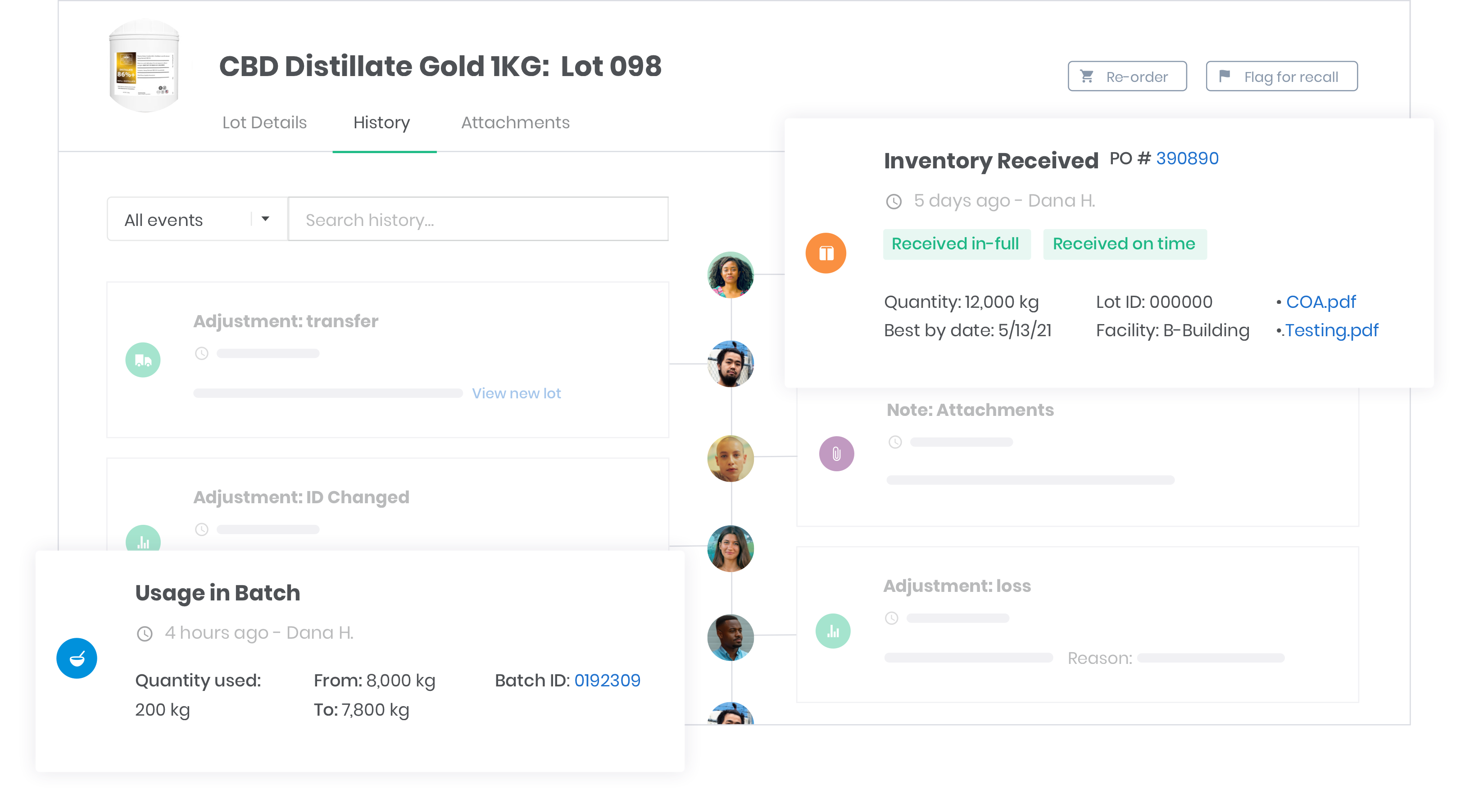 Powerful in a day
Ready to ditch manual counting & logging? Watch it happen automatically in Batchbud as you complete purchase orders, execute batches and fulfill sales orders.
Recalls are a nightmare if you're not prepared. Batchbud's GMP compliant logs allow you to flag compromised inventory and quickly notify vendors which lots they need to pull.
Life-changing in a month
Now that you've trimmed out the manual work, it's time to strengthen your competitive edge and take your business to the next level.
Batchbud empowers your growth based on integrated data insights, rather than hunches and guesswork.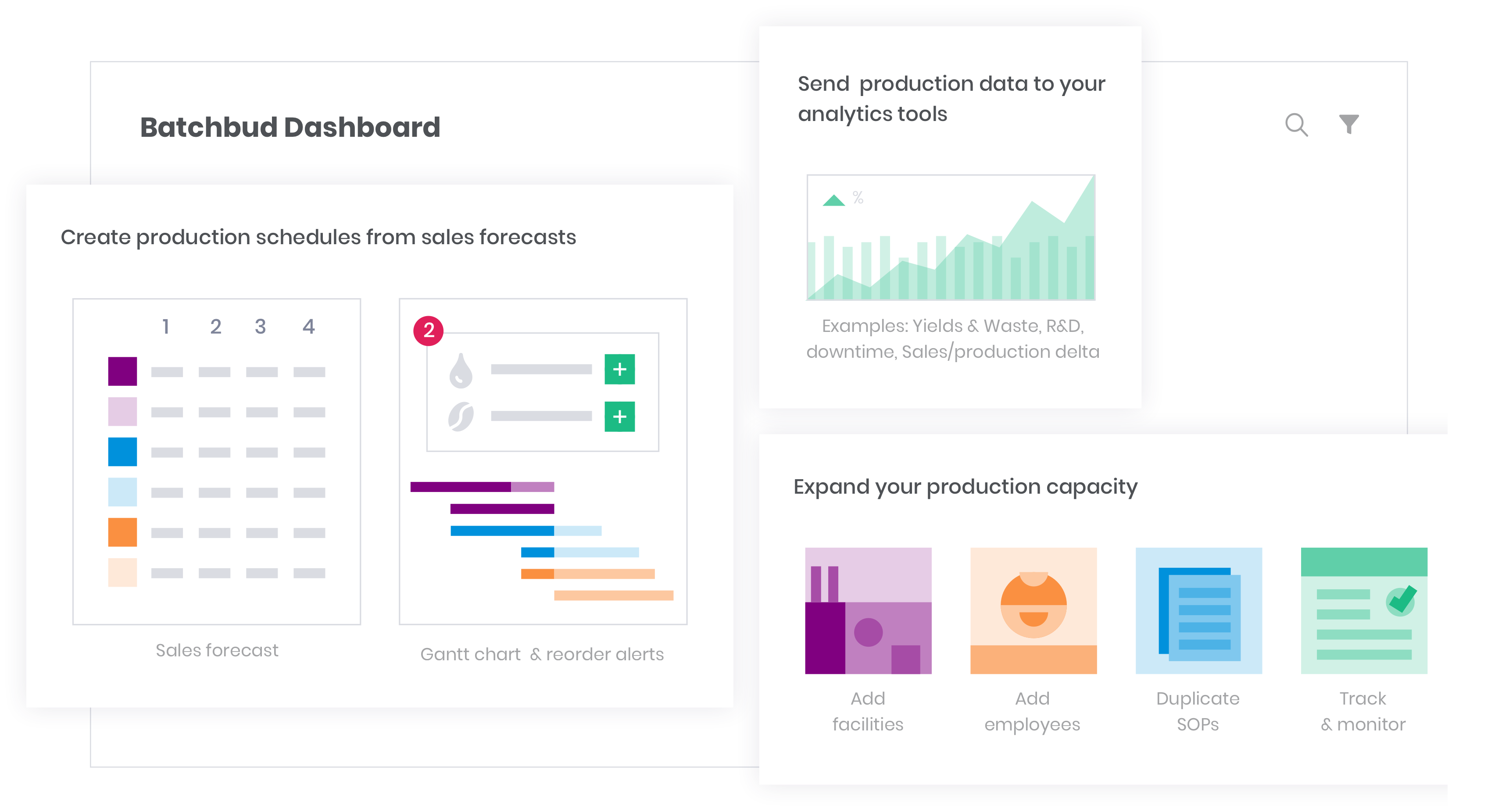 Intgrations
Batchbud integrates natively with LeafLink and Metrc, but our software adapts to your business processes, not the other way around.
Analytics
Using business intelligence tools like Looker or Tableau? It's so easy to integrate that we'll help you set it up, free of charge.
Accounting
Want your accountant to love you? We can integrate with their existing tools, or you can use Batchbud's purchase order system.